Lions Laser Skin Centre Installs New Cynosure Cynergy Laser Workstation
March 1, 2008 - The Lions Laser Skin Centre is pleased to announce the installation of the Cynosure Cynergy Workstation to add to its current suite of vascular lasers. The Pulsed Dye Laser (585 nm) Laser component provides the ability to treat Port Wine Stains and other vascular lesions with improved results, fast treatments and with less discomfort due to the Smart Cool system which is used in conjunction with laser. This laser platform includes a Nd:Yag (1064nm) wavelength allowing greater penetration for larger blood vessels. In addition to using the PDL and Nd:Yag individually, the multiplex capability is able to sequentially fire both the PDL and Nd:Yag for increased efficacy in treating larger blood vessels.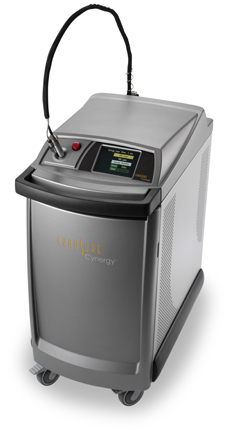 The Lions Laser Skin Centre is supported by the BC Lions Society for Children with Disabilities and the VGH & UBC Hospital Foundation.
080708